---
Project Team
Principal Investigators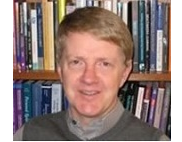 Dr. Jan van Aalst is an Associate Professor in the Faculty of Education, the University of Hong Kong, where he teaches graduate courses in science education, research methodology, and the use of ICT in education. In the 1980s and 1990s he taught high school and college physics and mathematics, was an early innovator in the use of computers in these subjects (data loggers, simulations, and computer algebra), and developed curriculum and professional development materials. His current interests are in various aspects of knowledge building, including pedagogy and assessment.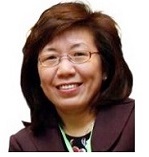 Prof. Carol Chan is a Professor in the Faculty of Education, the University of Hong Kong, where she teaches graduate courses in psychology of learning and knowledge building. In 1994 she received the Outstanding Doctoral Dissertation Award from the Canadian Association of Educational Psychology, and in 2006 she was made a University Teaching Fellow for her outstanding contributions to innovative teaching. She currently co-directs the Sciences of Learning Strategic Research Theme of the University of Hong Kong and Knowledge Building Teacher Network. Her current research interests are in knowledge building, reading, and conceptual change.
Co-investigator and Collaborating teachers

Dr. Jin Mu is a postdoctoral fellow currently working in the Faculty of Education, University of Hong Kong. In the Fall of 2012 she joined the research team supervised by Dr. Jan van Aalst and Prof. Carol Chan after she got the Ph. D in Educational Psychology (University of Munich, Germany).
Dr. Mu's main research area is Computer-Supported Collaborative Learning (CSCL), specifically the development and implementation of web-based learning and the assessment of the learning processes of constructing knowledge from the cognitive and social perspectives. She is particularly interested in emerging text classification as well as data mining technologies that provide novel approaches to analyze discourse data in CSCL. Much of her current research aims to further develop a model of automatic content analysis to assess collaborative process of Knowledge Building.
Collaborating Teachers
Dr. Eddy Lee Yeung Chun, Vice Principal, Raimondi College
Dr. Ivan Lam Chin Kin, Teacher, Maryknoll Convent School
Dr. Kenson Kin Hang Wong, Teacher, Evangel College
Ms. Fung Yuen Han, formerly teacher leader of a large EDB project
Contact Us
Send email to: learningtheory@hku.edu.hk
Send mail to: Faculty of Education, The University of Hong Kong, Pokfulam Road, H.K., Hong Kong SAR